In 2003, while working as a full-time academic, David created a photoblog. As its popularity grew, so did the questions: particularly about how he processed his images, how he achieved a particular effect, and so on. Chromasia Training Limited, established in 2007, is David's answer to those questions.
David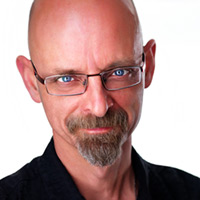 David Nightingale, an internationally acclaimed, award winning photographer and instructor, is the Creative Director of Chromasia Training Limited – a photographic and post-production training company, specialising in online photography and Photoshop training, one-to-one tuition, and the delivery of high-quality workshops around the world.
His clients include the Bahamas Ministry of Tourism, the Dubai International Financial Centre, the Arts Council in England, the Van Volxem winery in Germany, Sony UK, and Sony Middle East and Africa.
He is also an instructor at the Gulf Photo Plus training events in Dubai and runs his popular Art of Black and White Photography online course on chromasia and on Udemy.
He lives in both Blackpool, a seaside town in the North West of England, and Veliko Tarnovo in central Bulgaria, with his wife Libby and five children.
David is also a Fujifilm X-Photographer, a brand ambassador for their X-Series cameras and lenses.
For up-to-the minute news and other info subscribe to our mailing list, check out our blog and follow David on Facebook, Twitter, Google+ and LinkedIn.
Libby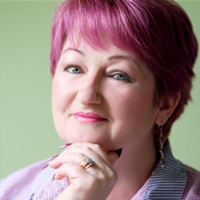 Winner of the Business Start-up category of the 2009 North West Women in Business Awards, and finalist in the Outstanding Women in Business category of the 2008 ABF Tiger Awards, Libby has the mixed blessing of living with a 24/7 photographer. She is a full-time mum to 7 children as well as being co-director of Chromasia Training Limited. Her background is in management and psychology, and she is responsible for the day to day running of Chromasia.
Libby is regularly invited to speak at business development and networking events as an online business expert. Her recent appearances include keynote presentations at the Women's Digital Village in Sheffield, the Prowess Conference in Blackpool, and WorcNet (Women working in Yorkshire).
Follow Libby on Twitter and LinkedIn. for all the latest news.
Contact Us
If you have any questions about any of the information on our training pages, or there's anything else you would like to ask, please contact David or Libby for further details.