One-to-one photography & post-production training
Black Friday Special Offer
From Black Friday through Cyber Monday we are offering ten one-to-one training days at our office in Blackpool for just £145 – saving you £130 on our regular price of £275. This is exceptional value, so if you would like to book one or more of these days for yourself, or as a special gift, click the 'Buy Now' button below to reserve your place. David will contact you to arrange a mutually convenient date (if this can't be arranged you will receive a full refund).
Please note: All training days must be scheduled before June 30th 2017.
3 places booked
7 places available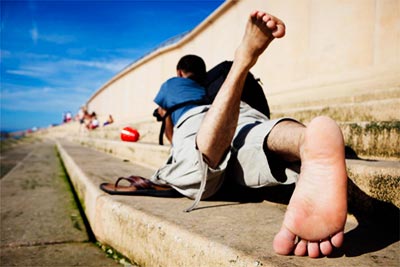 Naveed, shot during his 1-2-1 training in 2012
Since January 2007 we have been offering a specialised one-to-one photography and postproduction training service. We started this service following numerous requests from professional photographers and advanced amateurs who wanted photography, post-production or digital workflow training tailored to their specific needs.
Following your initial enquiry, David and Libby will work with you to develop a custom training package that will address your specific needs, enabling you to leave with the skills and confidence you need in order to realise your technical and creative vision. This could include spending the day working on your post-production skills, or spending time developing your shooting skills, or a combination of the two. You will leave with a range of great images at the end of your training, a big smile, and the skills you need to take your photography to the next level. The tuition can take place at your choice of location or at our office in Blackpool.
"

I can't recommend Chromasia's training highly enough. Spending a few hours with Dave in a group class is a truly amazing learning experience. His online tutorials are the most com­pre­hen­sive, easy to comprehend source of usable information available, and the amount of know­ledge, tips and tricks you can pick up about shooting, com­posing and processing from hanging out with the guy on a 1-2-1 session is absolutely invaluable. A far better investment than any amount of gear to improve your photography."

Jason Kotecha
We can also supply custom training packages for small groups – such as camera clubs, companies, or other organisations. Small group tuition can be arranged in Blackpool or at your choice of location.
Cost
Prices start from £275.00 for a single day's training at our Blackpool office.
Further information
If you would like to arrange some one-to-one photography training or one-to-one photoshop or post-production training, or a combination of the two, please contact or for further details.