Creating Dramatic Images

Tweet
| | |
| --- | --- |
| 11th-12th August, 2012: Blackpool, UK | Price: £195.00 |
Creating Dramatic Images, one of David's most popular workshops, will provide you with the skills you need to dramatically improve your photography and post-production.
It will focus on:
How to optimise your initial exposures.
How to visualise a scene in terms of its postproduction.
How to think through the changes that are needed to create a dramatic image.
Which post-production tools and techniques you need to use to realise your creative vision.
During this two-day intensive workshop we will explore each of these topics in turn, concentrating on developing the skills you need in order to create stunning and dramatic images of your own.
"

Despite being a competent user of Adobe Photoshop and having a lifetime subscription to chromasia's online training, there is nothing like learning up close and personal how to create images with impact - which is exactly what I got from attending the "Creating Dramatic Images" workshop. It's not just knowing Photoshop's tools, but when and why to use them - and David is a master at that. David is a great teacher as well as a talented photographer and Photoshop expert, and I found the experience of photographing alongside him, watching him process his captures in real time, and receiving immediate feedback on my own images both invaluable and very enjoyable."

Ian Mylam
9 places booked
7 places available
Examples of the kind of images you will be able to create by the end of the workshop are included below: just hover your mouse over each image (or the 'show the original' link beneath them) to see the original. Alternatively, take a look at Dave's photoblog or galleries for some further examples. As with the images below, hover your mouse over the 'show the original' link beneath each one to compare the original and post-processed version.
show the original

show the original

show the original
show the original

show the original

show the original
And here are some of the images produced by me, Craig and our students following our previous Creating Dramatic Images workshop in Blackpool last September, taken during the Friday and Saturday night photo shoots and our trip along the seafront on Saturday afternoon.
Many thanks to Craig, Ian Mylam and Greg Owen for allowing us to reproduce their images here.
Course description
Every situation presents a photographic opportunity, but not every situation can be photographed well, at least not in terms of simply pressing the shutter and nailing the shot. In these circumstances we often have to reconcile ourselves to the fact that no better shot was available. We can then either trash the shot or attempt to 'fix' it with Photoshop (or other image-editing software).
But this isn't the only way to think about postproduction. Instead of thinking of it as something to 'fix' bad photographs after they are taken, it should be seen as integral to the entire photographic process: from visualising the initial capture; through determining the exposure and pressing the shutter; to editing your image to reveal its creative potential.
In this intensive two-day hands-on workshop we will take a look at what this means in practice, in terms of why and how you should optimise your initial exposures; how to visualise a scene from the point of view of its postproduction; and how to think through the various changes that are needed to create a dramatic image.
To do this we will work through a range of topics, tools and techniques that you can use to enhance your images, including:
The nature of dramatic images.
Planning an optimised workflow (from capture to output).
Optimising your initial exposures.
Converting your RAW files to maximise their potential (using Adobe's Camera Raw plugin or other RAW conversion tools).
How to evaluate the changes that should be made to an image.
Mastering key tools and techniques such as adjustment layers, masks, and the Curves tool.
Exploring a range of techniques you can use to create effective and visually compelling black and white images.
Working through a variety of tools and techniques you can use to tone your colour or black and white images (e.g. the Curves tool and Selective Color tool).
Developing an understanding of a range of advanced editing techniques, including blend modes and working in Lab Color mode (a powerful alternative to working in RGB).
What to bring
Your laptop, Photoshop CS or above (and a basic familiarity with how to use it), a range of RAW files (including at least one landscape image and one portrait), your DSLR, a range of lenses if you have them, and a tripod. It's also a good idea to bring your camera manual along!
Venue & Accommodation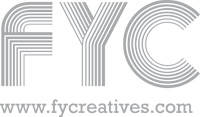 This workshop will take place in the gallery at FYCreatives (FYC) in Blackpool, a short walk from the centre of Blackpool and its iconic seafront. You can download a map here.
If you're planning on staying in Blackpool during the workshop you'll find that there are numerous hotels and guest houses, many of which are within walking distance of the FYC. If you'd like any suggestions for where to stay please contact Libby for further information.
Schedule (Saturday 11th and Sunday 12th August)
Saturday morning (9.00am – 12.30pm)
On Saturday morning we will concentrate on four key topics: what makes a dramatic image (in terms of composition, equipment, processing, and so on), how to plan an optimised workflow (from capture to output); how to optimise your initial exposures for post-production, and how to get the most out of Adobe Camera Raw – Photoshop's RAW conversion engine.
We will pause for coffee at 10.45am and will conclude the session at 12.30pm when we break for lunch.
Saturday afternoon (1.30pm – 5.00pm)
We will start the afternoon with a short briefing session, after which we will head out for a two-hour photo shoot on Blackpool's iconic promenade and beach (weather permitting), putting into practice the various techniques we discussed during the morning session.

We will then head back to the FYC for a debriefing session, during which David and Craig will help you choose a range of images to work on during the following day.
Saturday evening (7.00pm onwards) *optional photo shoot
Weather permitting, we'll head out for a night shoot along Blackpool's seafront.
Sunday morning (9.00am – 12.30pm)
During this session we will work through four topics: how to work out what changes you need to make to create a dramatic and striking image; how to work with various key tools and techniques such as the Curves Tool, masks, and adjustment layers; how best to convert your images to black and white; and how to tone and/or colour correct your images using a range of different techniques e.g. the Curves tool, Selective Color tool, and so on.
For this session you can work with either your own images or a set of example images, chosen to illustrate and explore these various techniques.
We will have a coffee break at 10.45am and will conclude the session at 12.30pm when we break for lunch.
Sunday afternoon (1.30pm – 5.00pm)
In this final session, in addition to developing an understanding of a range of advanced editing techniques, including blend modes and working in Lab Color mode (a powerful alternative to working in RGB), you will also have the opportunity to apply the techniques you have learned to more of your own images (either ones taken during the Saturday afternoon photo shoot, or ones that you bring along to the workshop).
David and Craig will both be on-hand to provide help, suggestions and constructive critiques, helping you to explore these techniques in a creative and supportive environment.
The Chromasia Team
David Nightingale will be running the Creating Dramatic Images workshop and will be assisted by Craig Judd. Libby Nightingale will ensure that the event runs smoothly.
David Nightingale, an internationally acclaimed, award winning photographer and instructor, is the Creative Director of Chromasia Training Limited – a photographic and post-production training company, specialising in online photography and Photoshop training, one-to-one tuition, and the delivery of high-quality training and workshops around the world.
His photoblog – currently ranked as the 16th most influential UK blog – has received numerous nominations and awards including Winner of the Most Popular Photoblog category in the 2008 Photoblog Awards and Best European Photoblog in the 2007 Photoblog Awards.
David has also authored three books: Baby Photography Now (2007); Practical HDR: The Complete Guide to Creating High Dynamic Range Images with Your Digital SLR (2009); and Extreme Exposure: Advanced Techniques for Creative Digital Photography (2010).
You can find out more about David and Libby here.
Craig, a freelance photographer based in Poole (Dorset), taught City and Guilds Photography for the De-Havilland College in Welwyn Garden City, and was Head Photographic Technician for the University of Hertfordshire and the St Albans College of Art and Design. He studied PQE photography at Plymouth and gained a Distinction in 1991. He subsequently went on to Assist Bill Morton in London, and then freelanced for Finnemore and Field in Edgeware.
Since then he has continued to pursue a variety of photographic techniques and topics, all of which are expressed on his popular website id7.co.uk and blog id7.co.uk/iblog.
"

The two-day 'Creating Dramatic Images' class opened up brand new areas of Photoshop to me (I've been using it for 15 years) & taught me many techniques that I have found incredibly useful since & am now using very regularly in my post-processing workflow."

Dave Wilson
Book now
The cost of this workshop is £195.00, which must be paid in full before the 22nd of July, 2012.
This price includes:
Lunch and refreshments on both the 11th and 12th of August.
Complimentary wi-fi during the workshop.
The cost of any transportation to and from the Saturday afternoon photo shoot.
Just click the 'Pay Now' button below to pay a £50.00 deposit to reserve your place.
Please note that in booking a place on one of our training workshops you acknowledge that you have read, understand and agree to our terms and conditions.
Further information
If you have any questions about this workshop please contact Libby for further information on this or any of our other training events. Alternatively, if you can't make it over to Blackpool on these dates, you may be interested in our online photography and post-production tutorials, our one-to-one training, or some of the other training events we have planned for the future.