Introduce yourself to 15K+ photographers each month
Over the course of a month our training pages, blog and photography and post-production tutorials average over 35,000 unique page views from 15,000+ photographers from around the world. So if you would like to introduce your company to our passionate, talented, and dedicated audience you can now advertise on chromasia for a low-cost monthly fee. We are particularly interested in establishing partnerships with quality companies who are seeking to build long-term and non-predatory relationships with our visitors.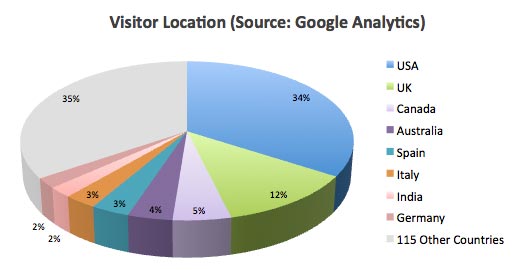 Who are we?
People who are passionate about photography and post-production: 99.99%
Random other folk who don't know any better: 0.01%
Ad postion, size and pricing
The ads on our training pages, photography and post-production tutorials and our blog are sized and priced as follows:
Page position
Size
Per month
Three months
Leaderboard
728px x 90px
$100.00
$200.00
Sidebar
200px x 200px
$50.00
$100.00
Sidebar
200px x 100px
$25.00
$50.00
Bottom of page
728px x 90px
$25.00
$50.00

NOTES

Ad position, when applicable, is based on seniority.
All your ads will be place ABOVE any Google Adsense content and 'Advertise Here' boxes.
There is no leaderboard ad on our home page.

Further information

Your ad can be a JPEG or GIF (standard, or unobtrusively animated) and we would prefer that you host the file (as this allows you swap out ad content at will). All ads must be appropriate to the niche of the site and are subject to prior approval. Payment is accepted via PayPal. Minimum time commitment is one month.

Contact

For further information, or to place an ad, please .