Welcome to our new blog!

Tweet
Does the world need another photography blog? Probably not, but I'm going to create one anyway. Read on to find out why …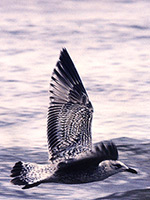 My first blog image
Back in 2003, while working as a psychology lecturer in a UK university, I created a photoblog. Since then a lot has changed: I became a part-time pro in 2005 and then a full-time photographer in 2007. Shortly afterwards I combined my teaching and photography experience by providing online tutorials and workshops around the world. I've also written three books on photography that have been translated into several languages. Over that time my photoblog hasn't changed much: there are a few more social media buttons (Facebook was created the year after I started blogging), the comment system has been updated, and there have been a few other tweaks along the way, but essentially it has remained much as it was when I created it in 2003. I post an image, I talk about it, people leave comments, and so it goes on. All of which is great for focussing on individual images, less good when I want to talk about other things.
I do cover a range of other topics – concerned with photography in general, specific bits of gear, the events I attend and organise, and so on – but it's not very systematic, there's no easy way to find the information, and its focus remains very firmly on the image of the day.
What I want to do with this new blog is provide a platform for me to write about all the other aspects of photography that interest me, geared towards providing you with a range of coherent, practical and useful resources.
I'll be writing about kit and software and asking for your reviews; discussing how to improve your creative skills (e.g. composition); covering a range of technical topics (exposure, depth of field, etc) and working through a range of post-production techniques you need to really make the most of your images.
I'll also be including quite a few behind-the-scenes posts, from both my own shoots and the events and workshops I run and attend; previewing some of our tutorials and other teaching resources; interviewing a range of people who I think you would be interested in hearing from; and inviting a range of people to contribute guest posts.
If there's anything else you think it would be useful for me to include, let me know in the comments below. Also, tell me what you'd like me to prioritise over the coming months. There's loads of stuff I plan on covering, and I think you'll find most of it useful and interesting, but let me know what you'd like to hear about first.
I'd also be extremely grateful if you could help me spread the word about this new blog. I'll be shouting about it on Twitter, Facebook, Google+, and my photoblog, but it would be great if you could mention it too.

Join the discussion below ...